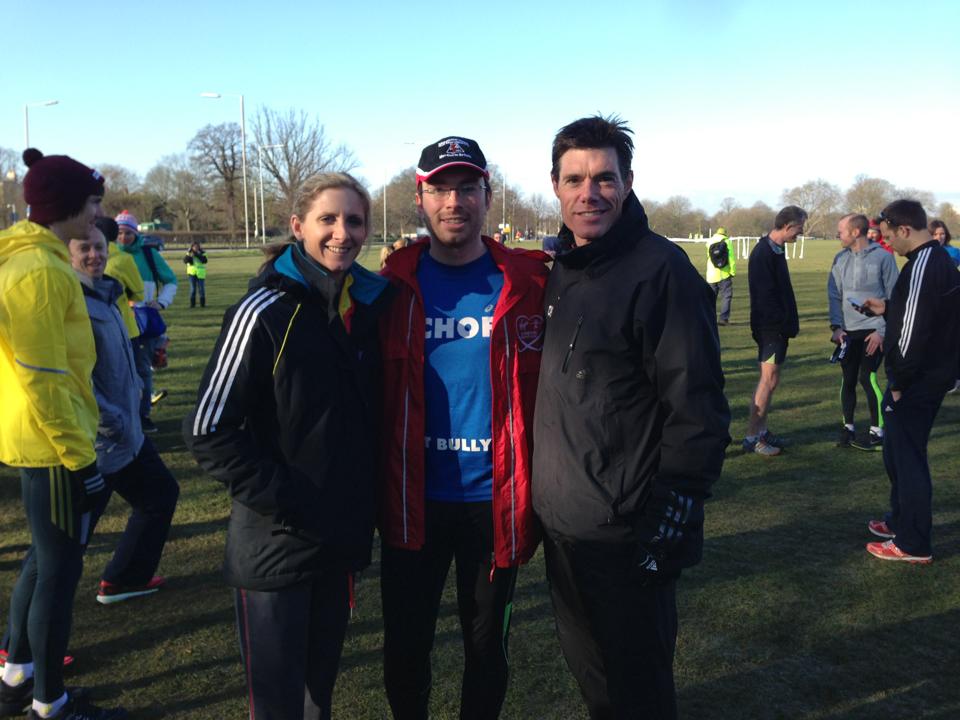 Apr

07
Tags
Related Posts
Share This
Elite Showdown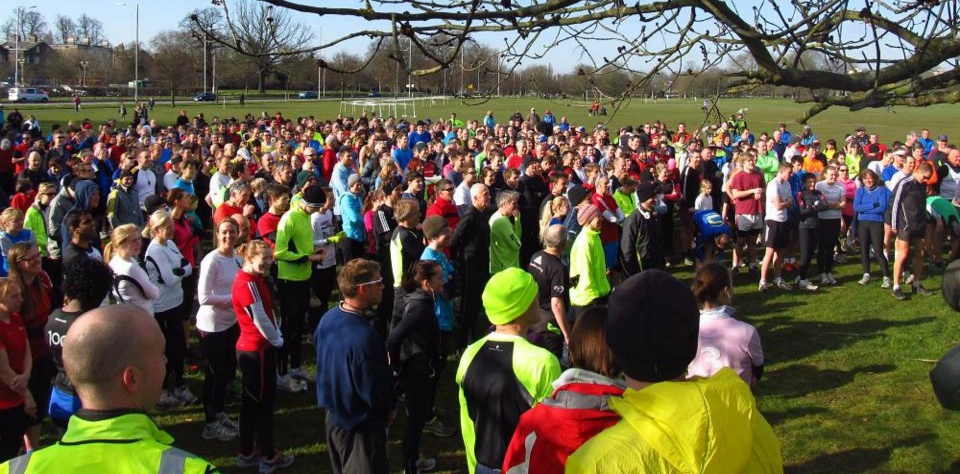 It's not often running 23:14 (my second best time ever) at a parkrun means I only just scrape into the top 200. But then, it's not often the other parkrunners are the likes of Liz Yelling, Scott Overall, Freya Murray, Andi Jones, James Shane, Joe Thomas, Louise Damen, Amy Whitehead, Alyson Dixon and Elle Baker.
Now I'll be honest, I only knew a few of those names… but a bit of research reveals that you could take any two of their marathon times, add them together, and they'd still be less than mine.
This week's parkrun at Old Deer Park was definitely unique – Adidas were here as the last stop of their road show, and had brought the elite runners and a whole load of goodies with them.
The great thing about parkrun is the sense of community and enjoying the run as opposed to having to race, and the elites helped demonstrate this by not just destroying the rest of us, but spreading themselves out amongst the whole field. While a few of them would be showing what they could do, it was great that others would run further back in the pack. It would therefore only be right not to treat this as a race and to enjoy the experience of running alongside them.
But sod that for a game of soldiers. It's not often you get a chance to take them down, so I was grabbing onto it with both hands. And anyway, Liz Yelling had beaten me in the 2012 London Marathon, so it was only fair she be my main rival!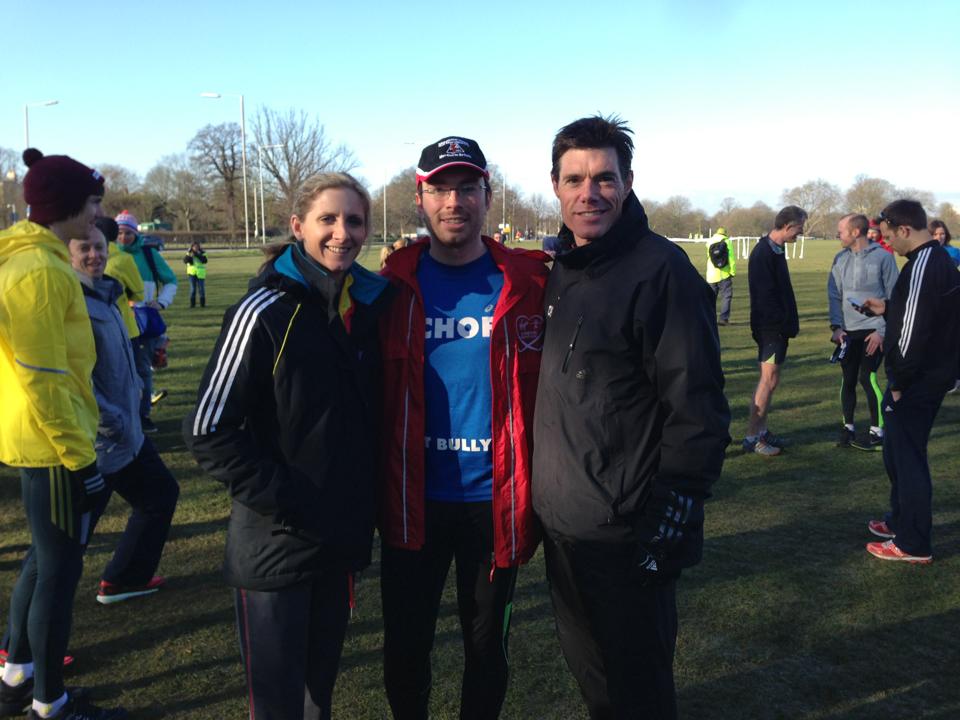 The last (and only) time I was here at Old Deer Park it was snowing, and I managed 25:18, so given the firm ground and dry conditions, it was time to put that time behind me and put a new one on the score card.
The start line was a little more fulsome than normal. Old Deer Park usually gets on average 40 runners, though their all time record is 87. Today the arrival of the elites bumped that up ever so slightly to 553!
With so many people (and fast ones at that), it was difficult not to get carried away at the start. I started off a bit quicker than I should around the 6 minute mile time. I reigned it back to around 7:15 per mile so that I didn't run out of puff too quickly. It doesn't actually seem too fast any more… but I know after 1 mile I'd be absolutely destroyed if I went any quicker.
After the first half mile you could just about see two yellow shirts way off in the distance. That would be James Shane and Andi Jones. I decided to let them go ahead – after all, parkrun's not about winning every time, so it was nice to let them have their moment too.
The course wasn't the usual Old Deer Park 3 lapper – it was a new 2 lapper that PSH (founder of parkrun) had designed and measured himself. Now, before you get any ideas of it therefore being a beautifully scenic course through woodland and past waterfalls… there's not a lot you can do with a few rugby pitches, so it wasn't going to win any beauty contests. It's like Gabriella from Made In Chelsea. You can do wonders with makeup, but it can't change the genes.
For the first time in my running history, my folks were able to stand on the sideline and cheer me on. Given it was only about 2°C, they were grateful that I was putting in a decent time. As we got to the final straight, I knew that I wasn't going to be beating my parkrun PB of 22:25, but I still had enough energy to dig in and pass a good few people to finish 199th with 23:14 – my second best ever time!
Let's put that finishing position into perspective. A week ago I ran 7 seconds slower and finished in 29th position. 2 weeks ago I was tailrunning and finished more than 25 minutes slower in 99th position. This was a fast parkrun with some amazing finishing times, and plenty of records falling.
Best of all… I took back victory over Liz Yelling who finished in 26:34. Now. I know what you're thinking – she was deliberately going at a more sociable pace because it was a run not a race… but the reality was this was a Schofs-Yelling showdown. That's my story and I'm sticking to it!