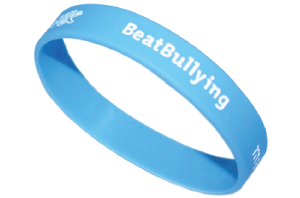 Jan

29
Tags
Related Posts
Share This
Go F**k Yourselves
It's not just that I'm not very good at running. It's more than that. I just don't like running. I'm not scared of it, it doesn't fill me with dread, I just don't like it.
Which may seem strange, because I never seem to shut up about it. And given this website is about my obsessions, why would I be obsessed about something I hate?
I'm not running to get fit. I'm not running to become a better person. I'm not running because I've entered the marathon and would feel bad if I didn't achieve it.
I want to fund a project. A project that provides support for people when they need it the most. A project that I can't afford to support on my own… which is where you lot come in.
BeatBullying works with children and young people across the UK to stop bullying. They empower young people so deeply affected by bullying that they can barely face going to school every day. They help young people that bully to change their attitudes and behaviour.
In 2012 I was lucky enough to get a ballot place for the London Marathon, which meant I didn't have to raise a load of money to secure my place, and that I could raise money if I wanted for any charity I wanted. With your help, we raised more money than anyone else has ever raised for BeatBullying.
UPDATE – We now have a new record holder for the highest amount raised for BB online – Congratulations @schofs_travels!

— Francesca Cross (@BBFundraising) April 24, 2012
Running the Marathon hurt. A lot. I'm not built for running and it showed. I reached 17 miles and then was hit by severe cramp in both of my legs. I power walked the last 9 miles and made it to the finish in 4:52:07. Those last 9 miles were hell. Perhaps that was pretty fitting given the hell children go through every day at the hands of the bullies.
So… I was a bit surprised to find myself getting another ballot place in the 2013 London Marathon. Surprised and a bit daunted. The training last year was massively tough. Tough and lonely. Knowing as you put your running shoes on that you've got a good 3 hours of just you, your music, and the mundanity of traffic dodging is unappealing.
Which is where parkrun comes in. It's not about the running, it's about whatever you want to find in it. For me it's the social aspect. Anyone can run 5k, so it's not just for those who are running freaks. You can get your friends out for a pootle in the park followed by a bacon sarnie and few laughs. And behind the scenes it'll help me support the project.
So that's it. If there's any way you can help by donating, please please do by going here and giving even just a quid or two.
And, to all the people that made my life hell growing up, go fuck yourselves.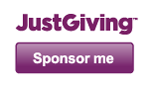 Update: I managed to get a bit injured while training for London 2013, so instead I've decided to enter TWO marathons – Chester 2013 and London 2014. All money raised on Just Giving will go to BOTH marathons, so I'll be going through twice as much suffering for your same donation. Read more about it here.