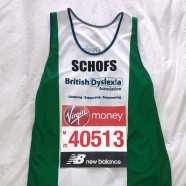 May

02
Tags
Related Posts
Share This
Marathon To Remember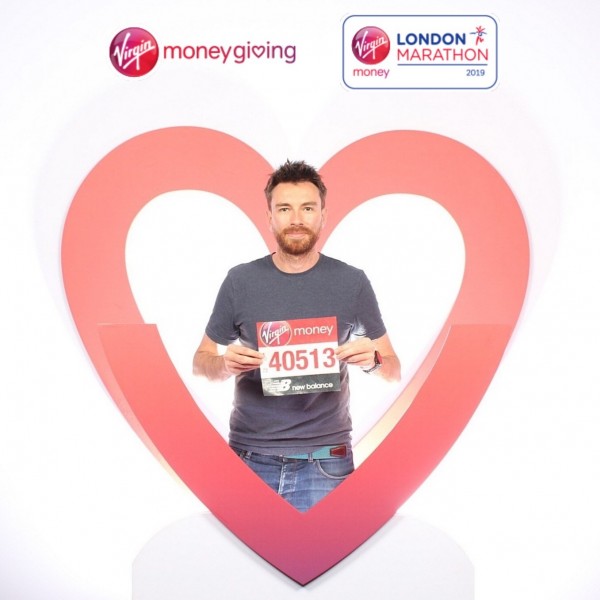 I was always going to be nervous about this race. I've done 3 marathons before in 2012, 2013 and 2014. In every one of them I suffered from severe cramp, both in training and in the race. Long distances just don't work for me. Last year I found watching the London Marathon so emotional – partly due to friends running it, and partly due to it now being my home town. Emotion got the better of me and I managed to convince a charity to give me a place. Then reality set in and I remembered that I can't do anything over 10k without severe pain. I was resigned to minimal training, and just getting as far as a run/walk strategy would take me.
Then in February I discovered calf compression sleeves. I ignored the reams of 5* reviews on Amazon. Until I saw one from someone I knew. So sod it – I bought them. Well, it turns out that was the best 12 quid I'd ever spent. From that moment on, I haven't experienced any calf cramp issues. Ever. This didn't leave me a lot of time to train, but nevertheless, there was now a chance that I could actually run this thing.
Race day started early. I woke at 4am because I couldn't sleep. I had a 10 minute train journey to the start, and yet I turned up to the station nearly 30 mins too early and just shivered for a while. It was cold. Given the alternative option of last year's heat though, cold suited me just fine. I met up with John Martin and some other runners from the charity I was running for, and then we headed to the start line.
Given the cold, I wore some sleeves to keep my arms warm as my charity top was just a singlet, and my calf compression sleeves conveniently kept my legs a little warm. I was in starting Pen 2, which seemed to be for people looking to do 3:30 to 4 hour pace. I can't remember what I'd put as my predicted time – 3:59:59 I think. It was the sort of time I'd dearly love to do, but knew I would only be capable of if I didn't have calf issues.
The elites started. Then the runners in Pen 1 started. And then we started to move. By the time I started, nearly 14 minutes after the elites, the leaders were already 3 miles into the race. But I was moving, and just trying to ensure I didn't get carried away with the excited runners in the first mile.
During training, I'd struggled to find my pace. I tried slower paces and found it very comfortable, but I wasn't going for comfortable, I was going for the best I could do. I tried faster paces, ones that would give me a 4 hour marathon, and I fell apart and had to stop around 18 miles. I didn't do a single long run at a pace that worked for me.
I then read some comments on my Strava activities, primarily from Libby and Shu, around nutrition, and not trying to slow myself down to a specific pace. I talked a lot to Chloë who'd been there to see how each training run went, and she convinced me to run on feel and forget the pacing. So I did. I completely focussed on my race nutrition and hydration, and I stopped looking at the watch. I then went out and did a 14 mile run with this new approach, and I felt great. It was meant to be 10 miles, but for the first time I really enjoyed it and just kept on going. So in summary, I had no idea what pace I was going to do. I decided to wear a 4 hour pace band – not to dictate my pace, but to just note how I was doing against it every mile or so.
Back to the race. The first 3 or so miles were about warming up and not getting carried away with the excitement and running too fast. I tried hard not to dodge around other runners who were slower or bunching up. I just relaxed. I found a pace where I felt I wasn't restricting myself, but I wasn't trying to go faster. When I got to the 3 mile marker I was a little ahead of the time on my pace band, so all was good.
The next few miles were uneventful. I knew nobody who was out to support me would be in this stretch, so I just went with the flow. At 5 miles I still had lots of energy, but had an energy gel over the course of that mile in order to avoid a dip later on. The plan was to take them every 5 miles, making sure I was always topped up.
The Cutty Sark really was the marker for where the warm up transitions into the marathon. It's 7 miles in, so my pace was settled, the quieter miles are out of the way, and it's the first proper landmark. You really can't miss a massive boat in the street.
Annoyingly, for the entire first 7 miles I'd been running near someone called Chris. The crowd support at London is so wonderful that at no point, even on the first few miles, is there a moment without people on the streets cheering you on. So for those first 7 miles, I heard people cheering on the other Chris.
And then it happened. "Schofs! Schofs! Schofs!!!" – my first unexpected friendly face in the crowd! Kate was out supporting her hubby Mevs, who also happened to be my awesome training partner for a couple of long runs. He would later go on to absolutely nail an awesome time… but enough of that – back to me now – I had someone shouting out my name and the absolute most important thing I could do was make sure they knew I'd heard them. A big thumbs up and a "f*ck yeah!" saw to that.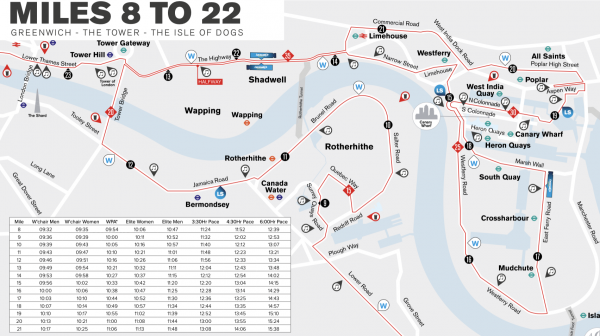 No more than a couple of minutes later and I was in Deptford hearing those magic words again! This time it was Pasha and Elly, my niece. I was nearly 8 miles into the race, I'd seen people I knew, I was running well and feeling great. And to top it off, I knew exactly where Chloë, Liam and Sarah would be waiting for me just a few minutes down the road in Surrey Quays.
Well, I knew where we'd arranged, but as I got close there was a water station leading up to it. To avoid getting in peoples' way or tripping on bottles on the floor I had to move toward the middle of the road, and away from where I'd agreed to meet Chloë on the left.
And then I heard the screams "Chris!!!! Chris!!!!". This time I was the Chris. Chloë and my son Liam were there shouting and waving. I couldn't easily get over to them, so I just screamed back at them, and hoped I could give them a sweaty hug at the next check point. I carried on, and less than 10 seconds later I heard the screams again. Chloë had broken away from the pack and caught up with me. I provided the aforementioned sweaty hug, and as I left, she stuffed an energy gel and piece of card in my hand.
And that's when I remembered. Chloë's terrible at keeping secrets, especially lovely ones like this. About 2 months ago she couldn't help but tell me she planned to give me a card each time I saw her with a message to keep me motivated. I opened it up.
"Pain is weakness leaving the body! Go Schofie Go!"
This is exactly the sort of stupid phrase I love to say when being a pacer at parkrun. It makes people laugh because they know I'm trying to say cheesy things to take their mind off the running. This made me smile.
So on I ran. I had no expectation of seeing anyone I knew until mile 14, but I was in my 'hood now. Surrey Quays had been my home for the last couple of years, so I was enjoying it.
And then 2 minutes later it happened again. "Schofs! Schofs!". This time it was the legend Dan Dunn, who had witnessed my 2013 all time marathon PB in Chester. I'd signed up to do it with him, but the calf issues had prevented me training. You can read more about that here.
I was now 9 miles in and feeling good. I checked my pace band, and I was doing well. I was around 3 minutes ahead of the 4 hour pace, and was mentally preparing myself for a slow down later in the race by banking the minutes. 9 miles. Over a third done and I felt great. Was I setting myself up for a fall?
I was very conscious every time I passed a 5km marker as they had the timing mats. This was my way of communicating to anyone tracking me that I was still moving and hadn't stopped, and that was really important to me. I'm incredibly grateful to everyone who comes along to support me, as it often means waiting around, tirelessly scanning thousands of faces in the hope of seeing one you recognise. At least the 5km markers meant I could give people more information on how far away I was from them.
As I headed down Jamaica road, I knew the next big landmark to hit would be Tower Bridge. I love crossing this bridge, and every time I do it seems to come sooner than expected. In my mind it's a half way marker, but it's more like 12.5 miles. The atmosphere on the bridge is just amazing. So many coloured banners and the roar of the crowd is immense. I wish I'd had a camera.
Soon after turning off the bridge is the actual half way point. I glanced at my watch. 1:54:42. I wasn't quite sure what to think. On the one hand, I was feeling great, and I'd just done the first half. To top it off, I'd beaten my all time half marathon race PB of 1:55:54 – until now that had been my only time under 2 hours. Was I being stupid going at this pace? How hard will the fall be towards the 20 mile mark?
Sod that. I had my next support location coming up. At 14.5 miles I knew I'd see Chloë, and hopefully other friends that had planned to be there. Before I even approached the meeting point, I heard my friends Andrew and Stephen shouting out my name. Last time I saw them on the course in 2014 I gave them a big sweaty hug. This time I went easy on them with sold high 10. I think they appreciated this.
And then I heard the shouts from my next supporters – Mirian, Arthur and Imane. The support from everyone was just overwhelming. More hugs and high fives followed. Then I looked for Chloë, but I couldn't see her. As I continued running I kept looking out for her until I was well passed the support point, but at 15 miles it was confirmed – we'd missed each other. I knew I'd see Chloë at the next support point in 6 miles, but I also knew that I'd dropped the previous energy gel she'd given me, and I had nothing for mile 15.
For me, the next few miles are the hardest. 17 miles was where I came unstuck the first time I tried to run London in 2012. In 2014 I didn't even get that far before I needed to walk. I wondered just how much distance my magic calf sleeves were buying me, and when they'd give up. I could feel my energy levels dropping. The last gel I'd had was 7 miles ago at 10 miles, and knowing I had nothing until I got to 21 miles was not a great feeling.
Throughout the whole course, the crowd hold out pots of sweets, bananas, oranges, all sorts. There was a Lucozade stand with energy gels and I grabbed one, but it was rank. I've been using the Iso gels which don't need to be mixed with water and go down easy. The Lucozade one just sat like glue in my mouth. It had to go. I was back on the lookout for jelly babies as I really needed the energy hit.
Then I saw a lady holding out one of the Iso gels I normally use! Amazing! Her arm was outstretched and I shouted "Thank you so much" and grabbed it as I ran past. It's exactly what I needed and it couldn't have come at a better time. I ripped into it with my teeth and ran on, only to hear the same lady shout "That wasn't for you!". I was overcome with guilt. I thought about turning back – that was for someone else who may now really struggle. But what would I do? Run back against the flow to try to find the lady and give her an open gel? I felt awful, but just hoped that she was carrying plenty of spares. If that was you, and you're reading this now. Thank you. And sorry. But also Thank you again. It didn't go to waste.
As I crossed mile 18, I felt a sense of relief. I was nearly at the 30km mat, so Chloë would know I was still going well. I was out of the dreaded 17th mile, and I was entering Canary Wharf. The crowds here are just brilliant. I knew there was nobody here to look out for, but I just soaked up the energy. That was until the energy was taken to a new level by more screams of "Yes Schofs!". Another instance of Dan Dunn cropping up when he's least expected, but massively appreciated.
I kept going, knowing that I had two more major support zones coming up. At around 20.5 miles I'd see Chloë, Liam and Sarah – I knew it was only a 3 minute walk from where I'd meant to see them before, and so no matter how fast I was going, they'd easily get there in time.
They did not disappoint. Everyone was there. Chloë, Liam, Sarah, Miri, Arthur and Imane. No person went without the sweatiest of hugs. Liam tried to give me some Haribo sweets as an energy boost, but I was on such a high from seeing everyone I was too focussed on the hugs to think about sweets. Chloë gave me a much needed gel, as well as notes 2 and 3. A quick kiss and I was on my way again.
I opened note number 2… another literary masterpiece. "How Scho Can You Go? All The Way, Baby!". That was mile 14's note. I then opened note 3.
"Less than two parkruns to go… You've got this Schofie!". This is exactly what I wanted to hear. Breaking down long runs into more manageable chunks I find really helps with the mental challenge. Knowing there are less than 2 to go, and at a much more gentle pace than my normal parkruns, gave me a huge boost. With a little over 5 miles to go, I split this into 2 laps of Dulwich parkrun, and then Burgess parkrun. They were the last 2 parkruns I'd done, and they felt easy. In fact, it didn't feel like I had 5 miles of a marathon to go. It felt like I was just starting a 5 mile run.
The next support point was moments away. Shortly after the 21 mile marker, the course turns left, and my running club Midnight Runners had a huge support crew there. I was conscious though that as I was wearing my charity top, I didn't have anything to identify myself as a club member. As it's quite a wide corner, everyone stayed left, so I had the entire outside of the bend to myself to make sure I was seen. I ran along the entire circumference of the bend, raising my hands up in a cheer-inducing way… and the roar from the crew was huge. Where moments ago they were quietly scanning faces, now they screaming in my general direction, and it felt epic.
Even though I was starting to tire a little, I still felt like I could carry on running. I had plenty of time banked to stay under 4 hours – in fact – when my pace band said I should be at mile 21, I was already at mile 22. I heard another yell from the crowd, and Matt Peck was there cheering me on. I'd seen Matt at mile 21 last year when he was running in the 25 degree heat – thank God I didn't have to experience that.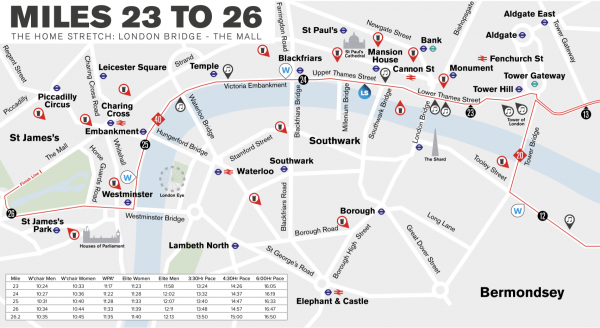 The 23 mile marker meant one thing. One parkrun to go. That's it. I can relax. This is now my weekly Saturday morning run. I felt great. I pushed on along the Embankment to get to the 40km mark… just over a mile from the end, and where I may just see Chloë for the last time before the finish. She was planning to see if she could get there in time, but I thought it unlikely she'd be able to make it. She didn't, but it didn't matter. I only had 2km to go now.
2km is a junior parkrun. Liam does these most weeks. He's done them since he was 4. He knocked out his most recent junior parkrun in 11:46 – an all time PB for him. So that was my target. I looked at my watch. If I could run the last stretch as fast as Liam, I'd be well under the 4 hour mark – maybe even close to 3:50. I picked up the pace but was careful not to burn myself out before getting to the line. I felt really strong.
I approached the end of Embankment, and Big Ben was in front of me. I turned the corner and as I headed up to alongside Westminster, I knew there was only about 1km to the finish. This was it. Time to give it everything. I was caning it up Birdcage Walk, and I was passing everyone. In my mind I was running with the grace of a leopard. The photos of me on the final stretch suggest otherwise, and are therefore fake news.
I'd finished London Marathon twice before this moment. Both times I was hobbling or walking to the finish. Not this time.
I turned the final corner onto The Mall and nothing could stop me. I pushed harder. I was spending energy I didn't have, and I knew I was getting deeper into debt, but I didn't care. I knew I had only a handful of strides left, and I was going to make them count no matter how much it hurt. I didn't look at my watch, but I knew. I was actually going to finish a marathon with a time starting with a 3.
Seconds later I was across the line. I'd done it. The running was over. The constant need to keep lifting my feet one after the other in quick succession was no longer there. All I had to concentrate on was normal life operations now. Like walking.
I could barely stand. I wanted to collapse on the ground but I had to keep moving. I was filled with the feeling that I'd run better than I ever could have imagined – I achieved something I thought I never would – and someone was coming at me with a medal to prove it. The challenge now was to navigate my head towards the medal.
I'd done it. Three hours, fifty minutes, and nineteen seconds.
And now that I'd run for nearly 4 hours, I started what seemed like the hardest part of the day – the 20 minute walk to the meeting area to collect my bag and find people to take charge of keeping me alive. I would no longer be responsible for my wellbeing. I'd done my bit. I was hereby delegating everything to everyone else. My main thought then moved to how much I absolutely don't ever need to run another marathon. I'd done so much better than I thought I could, and I felt destroyed by it. To run another was the worst thing I could imagine right now. It was therefore slightly annoying that I'd already signed up to 2 more marathons. Oh well.
When I met up with Chloë's brother James, he clearly identified the most important role. Taking photos of me in pain. Sitting down, the lactic acid flooded my calves, as my body accepted it was done for the day.
Soon after, Chloë, Liam and Sarah arrived. To be honest I was glad they hadn't seen me feeling my worst – I felt it was unrepresentative of 99% of the run.
Chloë was brandishing 2 more notes. Note 4 had been intended for the 40km mark. "Nearly time to go Turbo!" – something I tell Liam when we get to the finishing straight of his parkruns – the point at which he can run as fast as he can for a glorious sprint finish.
And then I opened the Note 5. Oddly, this had absolutely nothing to do with running, so it took me a little while process. It simply asked for us to spend the rest of our lives together.
Wait. What? Yes! 100% yes.
I mean, obviously, me being me, my first response was to wind Chloë up and say I'd think about it. But very quickly I was told I was being an idiot, and I revised my response to Yes.
Moments later, Liam finally gave me the Haribo he'd been trying to give me for the last 4 hours. 2 rings. He then proudly professed "You are now married!".
Bloody hell that was quick!
***
And so, here I am, a few days later, writing about this amazing experience. £1,683.74 raised for the British Dyslexia Association. A 1 hour and 2 minute course PB. A 51 minute marathon PB. Amazing support from everyone throughout both the training and on the big day. And of course, the most incredible end to the day – getting engaged to Chloë. I was on such a high.
I wondered how I'd feel if I'd had a bad run. If I'd have got a personal worst, would that have in some way tainted the amazing proposal? I hope not, but really, who the hell cares? There is nothing about the day I would change, and to consider a different situation is quite possibly the worst use of energy I can think of.
I didn't have a bad run. I had a bloody brilliant run. And it was the best possible way to kick off the next stage of my life. Thank you to absolutely everyone who played a part, but most of all, thank you to Chloë.