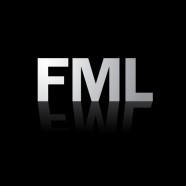 Apr

12
Tags
Related Posts
Share This
FML it's LFM
So, it's the day before London Marathon, so it's time to review my training plan to see how well I've kept to it.
5km parkrun every week to see how my fitness is improving
Done! Today I did a tail run at Reigate parkrun to complete my parkrun-a-week fix.

The 150/365 plank challenge. 150 seconds of the plank every day for the year to build up core strength.
Done! Am amazed to say it, but I even managed a 5 minute plank, which for me is effectively a marathon (but in 5 minutes)

3 Cross Trainer sessions a week
Sort of! I did to 2-3 a week for a while, but left job in March, and sort of haven't done any since then as no [free] access to a gym

Ditching the sausage/bacon sarnies for breakfast (unless I really want one)
Done! I've probably only had one in the last 3 months

And *possibly* experiment with a longer run once or twice before Marathon day using run/walk (e.g. a half marathon). This last point though is only if I suddenly find myself in the peak of physical fitness and able to tackle it.
Weeeeeeeeell…. No. I didn't want to over-do it, so I haven't done anything as long as a half marathon. I have however done a 10k (last week I did Tilgate parkrun twice in succession).

So… other than the 10k run last weekend, the longest I've done is 5km.
Just to get this straight – this isn't me being lazy. Trust me – I would love to get out there and do a proper marathon build up. Unfortunately, in the words of the medical industry after X rays and MRI scans, my legs aren't made for running marathons, and even the training gives me bad shin splints. I've deferred my ballot place once already, which means I either have to run tomorrow, or lose my place. So it's tomorrow and never again, or just never again.
So this is how I think tomorrow's London Marathon will go:
Run-walk strategy. It's what works for me, and allows me to get the furthest distance before having to walk the rest of the way
I'll set off at a gentle-ish pace – I want to average around 9 – 9:15 minute miles
At 6 miles I'll feel ok. That's around 10k, and I did that last weekend on a hilly parkrun, and didn't die.
At 10 miles I'll have loads of energy, but my calves will be starting to tighten
At 12 miles, my calves will audibly say 'FML' with severe cramp. I will then find an attractive lady in the crowd to rub it better (this actually happened to me in the 2012 marathon)
I will walk for 5 minutes
I will try to jog for a little bit and fail, and then walk
I will walk for 5 minutes
I will have a little cry to myself and vow never to run another marathon
…. repeat many times ….
I might finish

I can't wait.