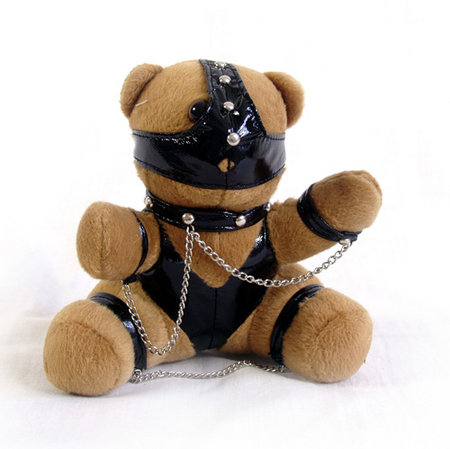 Feb

15
Tags
Related Posts
Share This
I dont like bondage
So today was the day that I went to see the Sports Injury Clinic about my Shin Splints.
It wasn't good news.
On the insides of your legs you should be able to run your finger down your leg between your tibia (at the front) and the muscle and feel the ridge separating them. Unfortunately on my left leg, the ridge disappears at one point where the muscle has bonded to the tibia bone. Which isn't good.
So that means:
2 sports physio sessions a week (praise be to health insurance)
no running – I won't be heading out for a PB at tomorrow's parkrun
active rest – basically exercise every day like mad on the x-trainer, bike, etc… just not on the treadmill or running
unlikely I'll be back and ready for the 2013 London Marathon
However, on the plus side, in the long term I may be a better runner because of it. Which is an odd plus side, because I don't like running. But who knows – maybe this is why I don't like running. What I do know is that I definitely don't like bondage, especially when a muscle and a bone are involved.