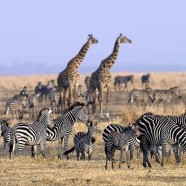 Feb

15
Tags
Related Posts
Share This
Follow schofs to Tanzania!
>In less than a week, I'm off with Mrs. Schofs to Tanzania… and you can come too!
As well as my normal report (which you will have to wait patiently for), I'll be posting live updates and photos at each stage of my travels, whether I'm in the Concorde Room… or face to face with a lion.
You can send comments and questions which I'll receive while I'm out there on my iPhone.
Now… assuming Mrs Schofs doesn't use those magic words "Put that bloody phone away" you'll be able to find me by signing up to Twitter, then going to my page at twitter.com/schofs_travels and clicking the Follow button under my picture at the top.
Only 6 days to go!