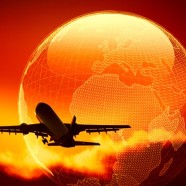 Apr

25
Tags
Related Posts
Share This
A first in 5 years
Good news! In around a week I'll be travelling to Cincinnati with work… having not been on business travel in a while, it'll be nice to get back on the road.
Only, with my new company… I'll be travelling… in Economy.
I have flown 282 times since my last long haul Economy flight five years ago!
But I'm doing it for the benefit of my loyal readers. For those of you who think "some people will never go back to economy"… it turns out I'm not one of those people.
There's another thing though. I'm flying on Delta. A carrier that doesn't have those little TVs in the back of the seats. A carrier that I don't even think gives you free booze. A carrier who, when I phoned up today to see if I could get them to match my BA Gold status over to them, asked me "BA? Are they just a domestic US airline, or do they fly overseas too?".
If you want to see if I survive… you can follow me from the comfort of your desk chair, which will no doubt have infinitely more legroom than my Delta seat, on Twitter…