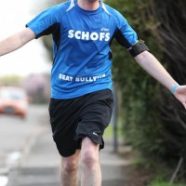 Apr

05
Tags
Related Posts
Share This
I'm going out for a run. I may be some time…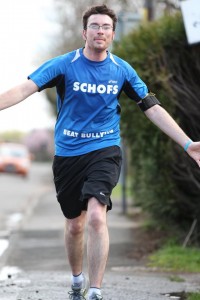 As many of you know, I'm built for comfort more than speed. The only endurance challenges I've participated in to date have led to medals in the food consumption category at Nando's.
On 22nd April 2012 I'm going to be running further than humanly possible** and taking part in the London Marathon, supporting Beat Bullying, a charity dedicated to fighting something which tends to go unspoken, yet causes devastation and hurt in many young people's lives. The charity does amazing work, helping change peoples, attitudes and shaping behaviours, as well as offering support to children, some so deeply affected that they're scared to go into school each day, and for whom suicide is a very real possibility.
Please, please give a little something, if only pound, and in return I'll do my best to limit my Nando's intake to only that necessary to survive and ensure I can take part in what is effectively a modern day version of The Running Man.
If you've already donated, Thank you!! If not, you can do so here: http://justgiving.com/schofs-athon
Thank you,
Schofs
Proudly sponsored by My Flights App
** this statement is a man-fact, which may not necessarily be a true-fact